Proprietary news crawler


Worldwide news ready to analyse
At the core of our automated media monitoring and analysis platform is our proprietary news crawler which uses natural language processing applications to collect millions of earned, owned, newswire and social media assets each day – more than any other source in the world.
Onclusive provides the most complete and accurate news and social media coverage available, across digital, newswire, print, television, radio, and the most important social platforms including Twitter, Facebook, Instagram, YouTube, TikTok and Reddit.
Features
The world's biggest source for automated news monitoring.
Stay informed of trends and topics as they break.
Protect your reputation through information.
Enriched content
Our proprietary news crawler organises, scores and enriches each piece of media based on dozens of dimensions, making the information accessible for aggregate and article-level analysis.
Chat to an expert
Search and filter results
Results from the news crawler can easily be filtered to focus on the coverage that matters most for your goals and objectives. Filter by article reference, publication tier, reach or social media engagement – as well as standard filters like date, publication name, author and language. 
Talk to us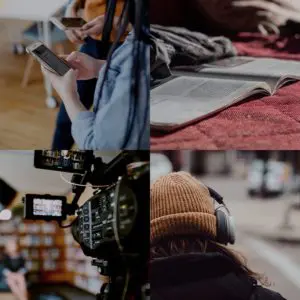 Media monitoring
We provide the most comprehensive and accurate media monitoring services available, covering digital, newswire, print, broadcast, and radio coverage. How and when you receive the news is up to you. We can deliver news in a variety of formats, at a time that suits your needs. 
learn more about Media Monitoring
Let's connect.
To arrange a demo of our proprietary news crawler, please complete the form below: